e-safety
Internet Safety Guides and links
For tips on how to keep your children safe, click on the links below
Advice about smartphones, gaming devices, tablets and other internet-connected devices
Screen time
We recommend that children do not go to bed with their devices in their rooms, as investigations have shown that it will disrupt children's sleep.
Help with controlling Screen time
Help to start a healthy relationship with the Internet at home, create a family agreement to establish rules and boundaries for using devices. This can also help to highlight where children can go if things go wrong.
Social Media
There has been a number of links made between social media and children's wellbeing.
Is social media affecting your child's mental health?
Pressure to have lots of friends/followers, feeling left out of events that are being posted and the impact on self-image have all been shown to have a negative impact on children. Although we know that they will access social media, we recommend the following age restrictions.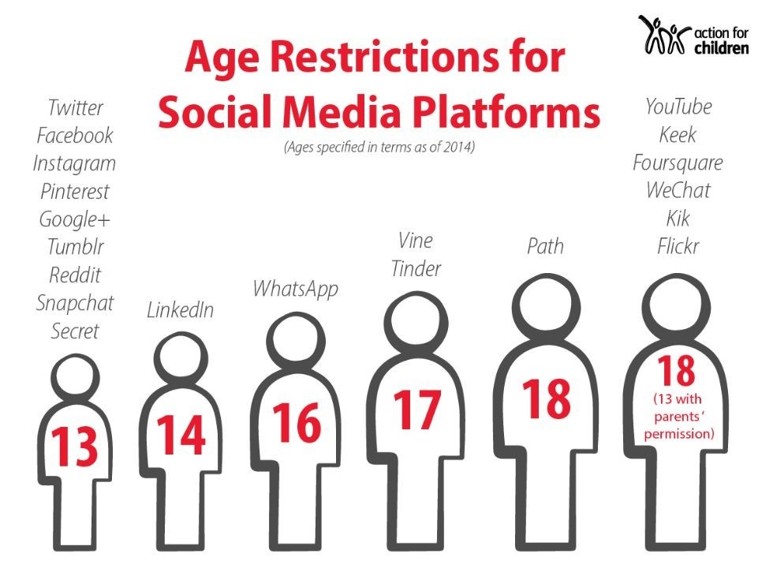 If your child is on Social Media, then here are some tips to help you to help them safely manage it.